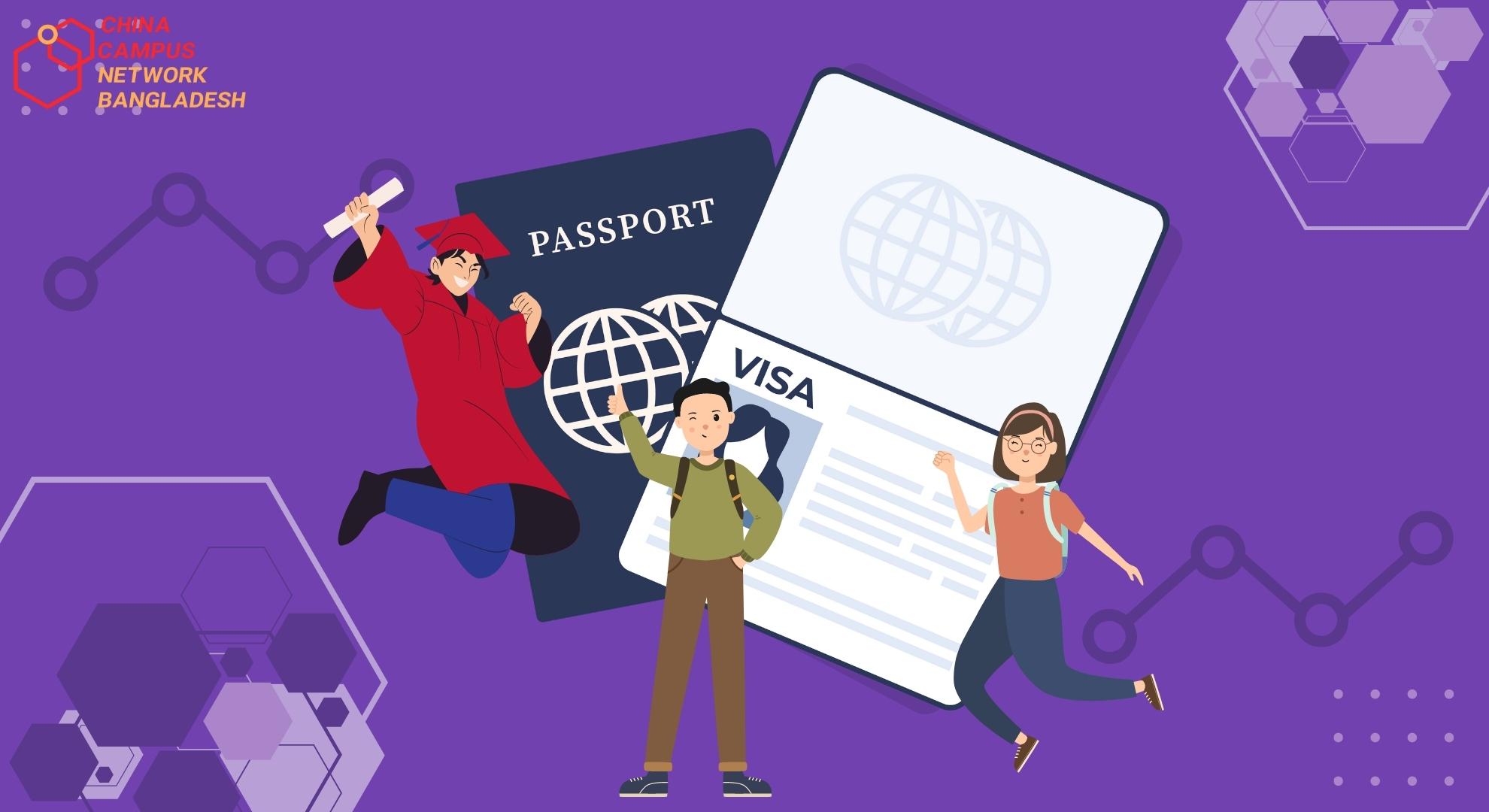 X1 visa application
As an International student planning to study in China from Bangladesh, it is important to apply for a student visa. The type of visa you apply for will depend on the duration of your studies. Xi visa is designed for undergraduate and postgraduate, X2 visa is for Short term visa, fewer than six months of course.
To obtain your X1/X2 visa, you'll need to make sure you have all the necessary paperwork in order. In this article, we'll give you a step-by-step guide to preparing your visa application. we will cover everything from gathering the required documents to filling out the application form. so read on for everything you need to know about applying for a student visa to study in China for Bangladeshi students
Passport:
It is important to make sure your passport has enough validity. you'll need 12 months of validity, and also two blank pages at least
If you have a valid China visa in another passport, you will need to submit that passport together with the new passport when applying for a new visa
Image of Passport showing validity: 12 month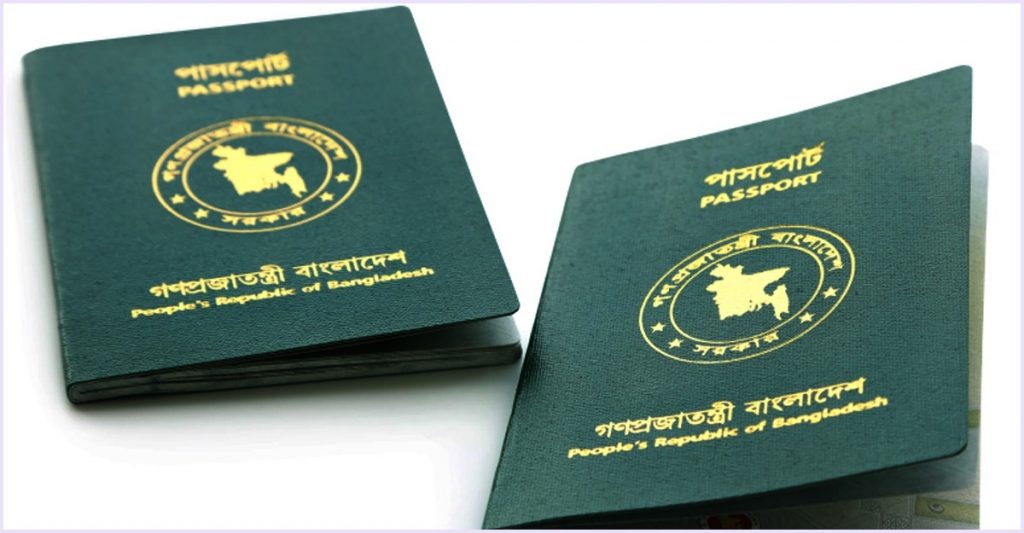 Photograph:
One Recent passport-type photograph. you must follow the guidelines to make your photo
images and guidelines:
The same standards as for Chinese visas.
Must have been taken within the past six months.
Photo Size 2-inch
White background, colored image (black and white photos unacceptable).
Image Format: JPEG, 100-500 KB
Other considerations: The photo must clearly and totally show all face features. No hats, glasses, or other items that can block your ability to see these features.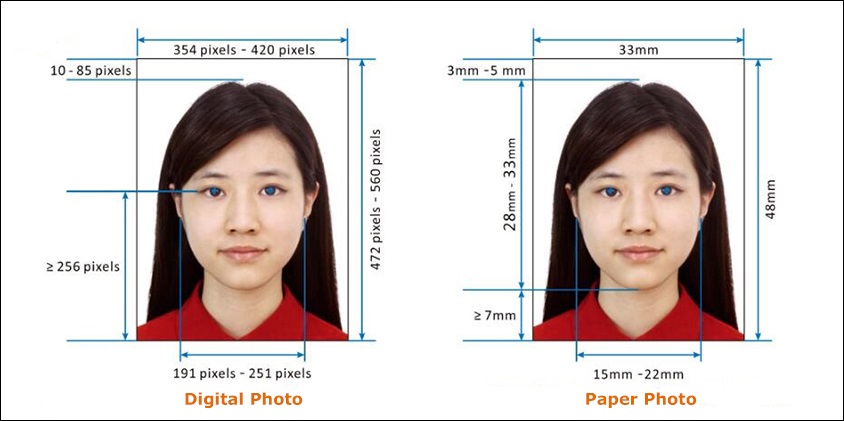 Visa Application From:
To apply for a student visa, please fill out the application form online. Once you have submitted the form, you will need to print out a PDF file and sign back the confirmation page and the last page of the application form. Please note that you should only print out and submit single-sided pages of the application, not double-sided pages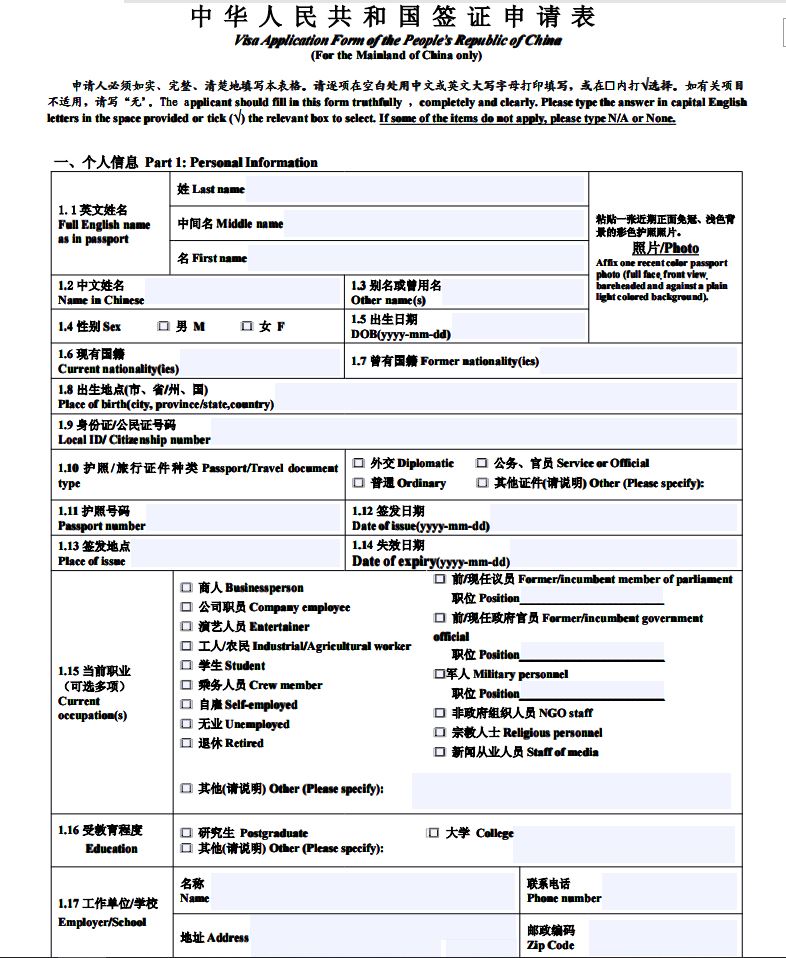 JW202/Jw201:
Submit the original Jw202or Jw201 and also a good quality photocopy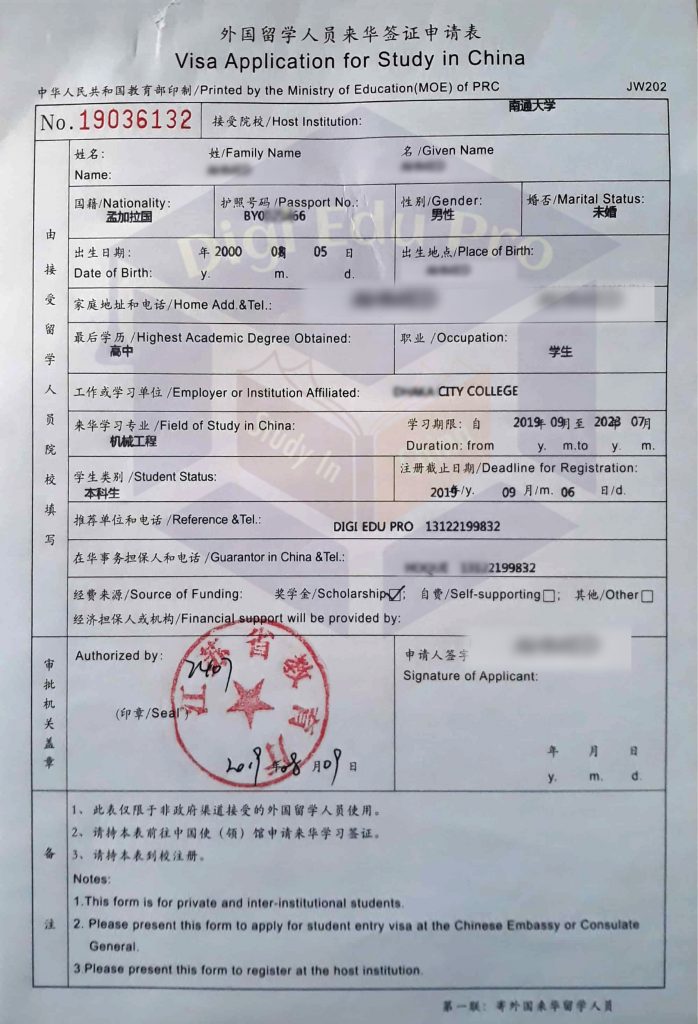 Admission Notice:
You will need to include the original admission Notice and a good-quality photocopy. The Admission Notice should have an official stamp on it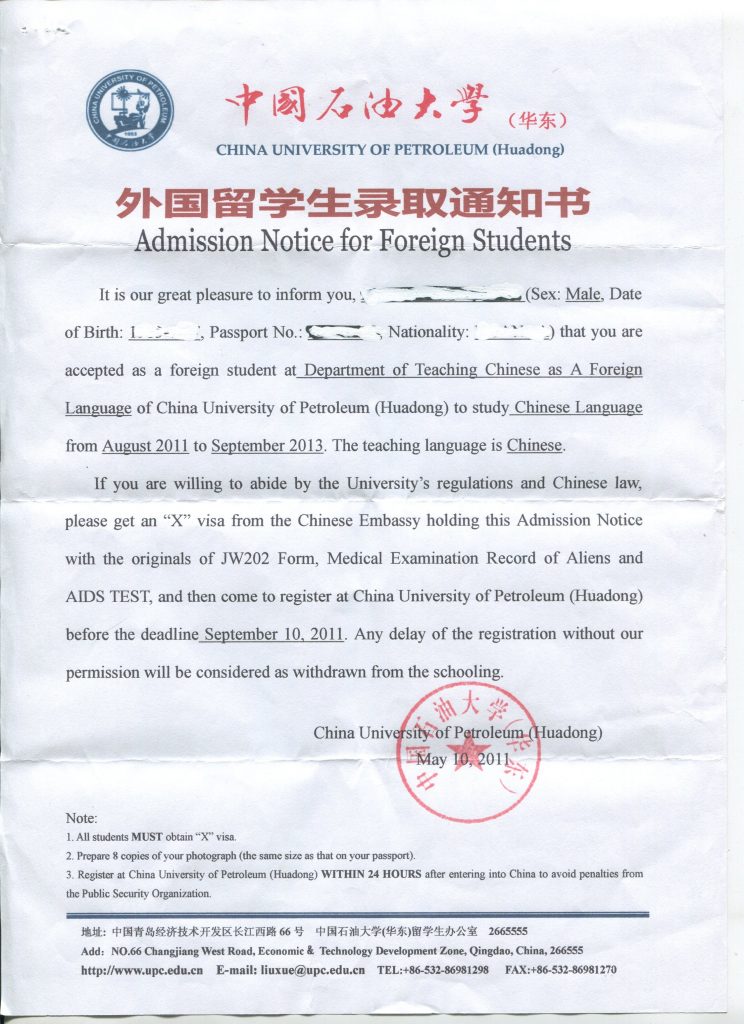 Academic Documents:
Your passport and graduation certificate must both have your full name. If the original certificate is not in Chinese or English, you must also present a certified translation into one of those two languages. Unless the institution offers a certificate or specifies that they have the same validity as original paper certificates, certificates downloaded online are not recognized. Provide official transcripts for the last three years if high school was your highest level of education. Provide authentic transcripts of all the years you studied for any higher education level, such as an associate's, bachelors, masters, or PhD, if you have completed one. The institution's name, stamp, and signature of one or more representatives are typically required for official transcripts. Unless the institution issues a certificate or explicitly states that they have the same validity as original paper transcripts, transcripts downloaded online are not accepted. Students who have not yet graduated at the time of application must have a pre-graduation certificate from their current institution that specifies their anticipated finishing date.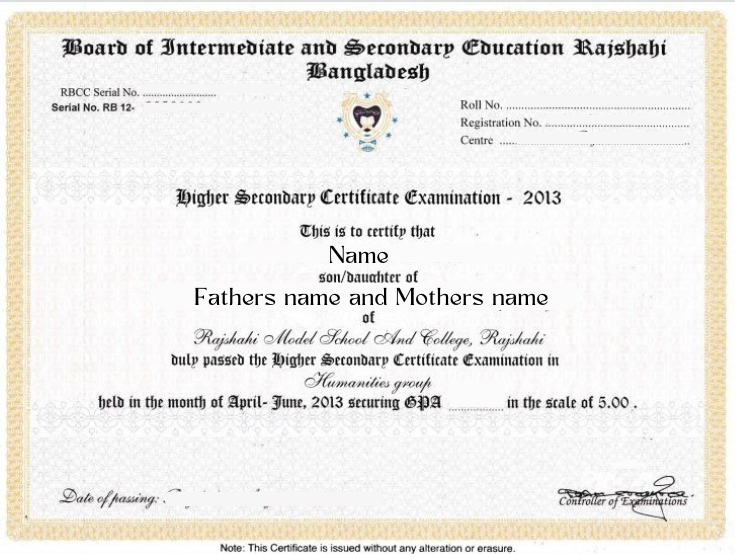 Medical Report:
Pay the Visa fee: You'll need to pay BDT 2650 for normal delivery, and BDT 5650 for urgent delivery